Dahlonega is home to many things — the heart of Georgia's wine country, stops on the Appalachian Trail, the first U.S. gold rush, and more. Ensconced in the foothills of the Blue Ridge Mountains, everywhere you look is breathtaking. Here are 10 reasons to discover Dahlonega this year.
1. Visit the area's wine country. 
North Georgia's vineyards offer award-winning vino and jaw-dropping views of the Blue Ridge Mountains. Dahlonega is locally known as the "Heart of Georgia Wine Country" and the self-proclaimed "Wine Tasting Room Capital of Georgia." Sip a cabernet franc with notes of cherry at Three Sisters Vineyards, a Chenin blanc from the micro-urban winery Accent Cellars, a pinot noir at the winery with the donkeys (Cavender Creek Vineyards & Winery), and a pineapple-forward traminette at Dahlonega Tasting Room.
2. Go on a river adventure.
With almost 30 canoe and kayak trips in the area, there is a water adventure for everyone in the family. The lush Etowah and Chestatee rivers provide an excellent opportunity to see flora and fauna and go through Class I and II rapids — if you're up for that kind of adventure. If you don't feel like paddling on a warm summer day, rent a giant, ringed tube, and float the afternoon away. Fishing is another excellent option as Dahlonega is nestled in the foothills, so the trout is second to none. Don't forget a fishing license.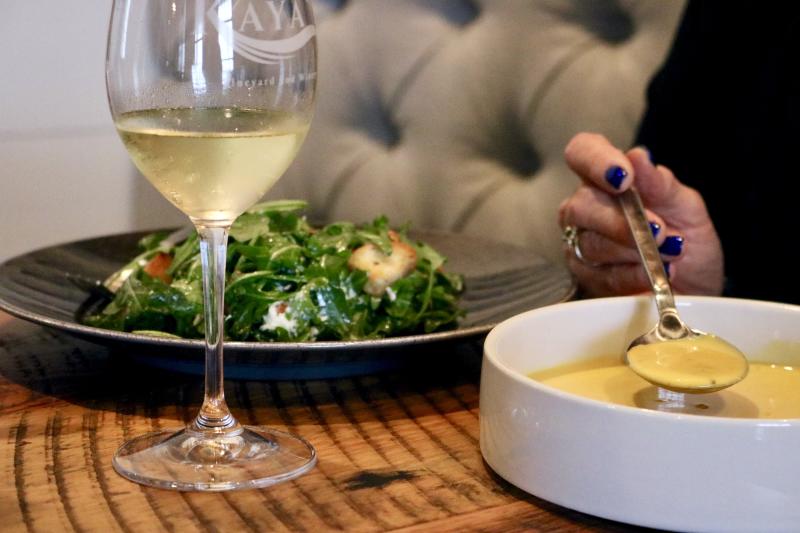 3. Dine on something tasty.
Award-winning eateries are part of any vacation to Dahlonega. Book a table on the massive front porch at Dahlonega Resort and Vineyard, where farm-to-table meets grape-to-table. Or pop into Shenanigans Irish Pub just off the square for a shepherd's pie before signing a dollar bill to place on the wall — it's tradition. Over at The Smith House, home-cooking is on the menu at the family-style restaurant. Since 1899 they've been treating guests to crispy fried chicken and homemade yeast rolls. Sink your teeth into succulent smoked pork barbecue at Riverside Tavern, housed in a 1928 building.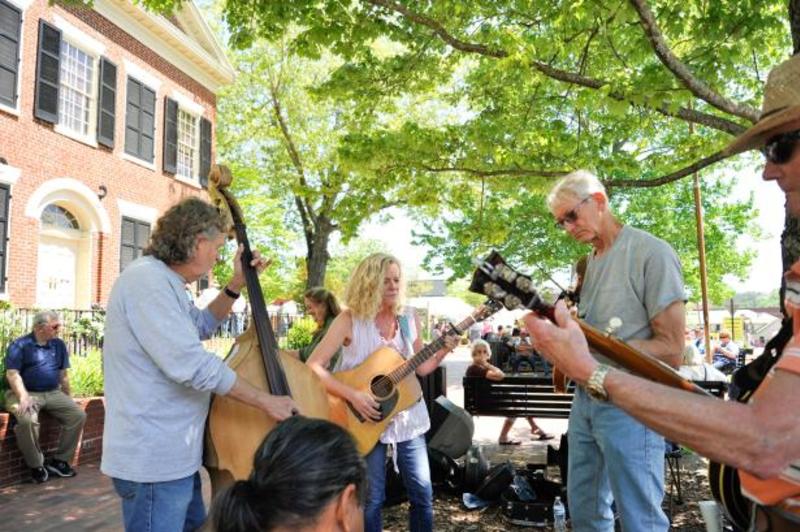 4. Take in some live music.
Dahlonega is a music town through and through. "Dahlonega was an incubator for me and many upcoming bands," says Zac Brown. "It's an ideal place to listen to some really outstanding music in a fun atmosphere, where you can discover new talent and hear some of the great established artists." On the first Friday of each month May through October, the Music in the Park series showcases local talent. You can catch a live show at the intimate Crimson Moon or look in on the underground listening room at Canopy + The Roots to satisfy your music needs. Each April, mountain pickers performing music passed down through generations can be seen at the Appalachian Jam.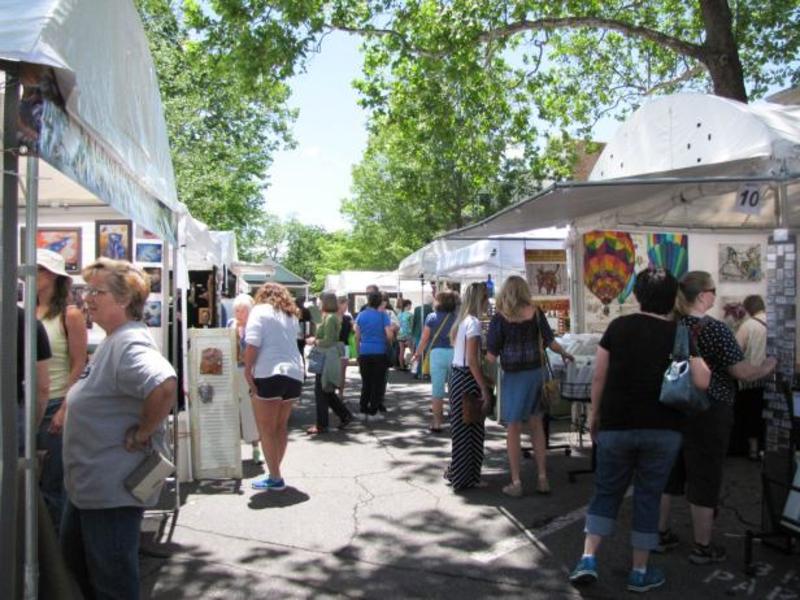 5. Attend the Bear On The Square Mountain Festival.
Each April, you can hear the sweet sounds of banjos strumming through the streets of downtown at Bear on the Square. This celebration of Appalachian culture is back after a two-year break, April 23–24, 2022. Be sure to attend the Appalachian storytelling, a beloved tradition, and pick up an artisanal item from the marketplace — more than 70 booths hawk homemade goods over the two-day fest.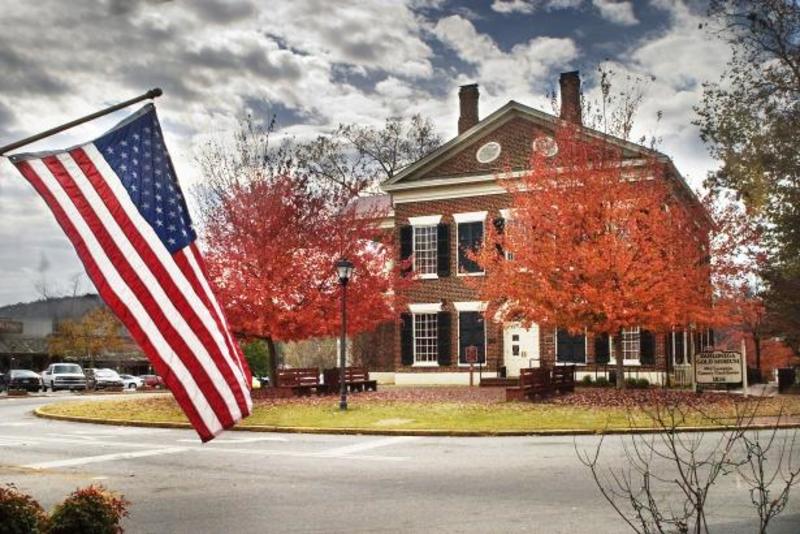 6. Learn about the area's historic gold mining.
Perched atop one of the largest gold deposits east of the Mississippi River, nuggets were found in 1820 and have gone on to make the dome of Georgia's capitol and the steeple at the University of North Georgia's Price Memorial Hall. Learn all about the discovery of gold, go to an underground mine and pan for your own bullion at Crisson Gold Mine, Consolidated Gold Mining Company, or the Gold Museum. Experience gold fever with this vacation package.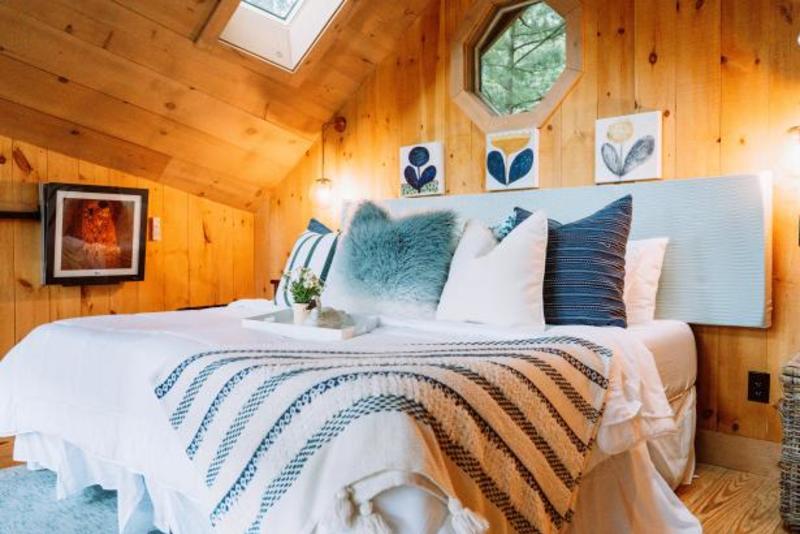 7. Book a romantic getaway.
Hallmark movies (see #10) aren't the only reason why Dahlonega is a sweet destination for couples. With unique Airbnbs, hotels, resorts, and lodgings, you'll have a hard time leaving your room. Book a stay at Long Mountain's rustic lodge, where the sunsets are awe-inspiring, and the romance package comes complete with flowers and homemade chocolate-covered strawberries. Make a reservation at Montaluce Winery & Restaurant for a decadent filet Bolognese. Before heading out of town, indulge in a dish of crab cakes benedict at Cajun-themed Bourbon Street Grille's romantic weekend brunch.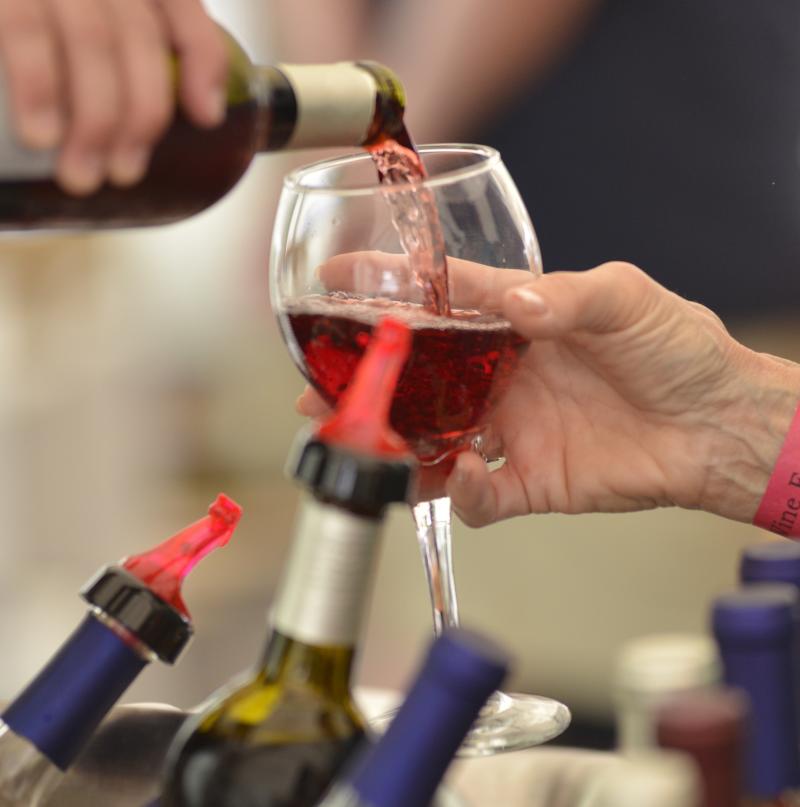 8. Sip a vintage at the Arts & Wine Festival.
May 21-22, 2022, make your way to Hancock Park and Dahlonega's historic square for arts, crafts, local and regional wines, and jazz performances. Sip a floral red as you pick your way through more than 70 booths searching for the perfect painting, leather good, ceramic sculpture, or stained-glass item.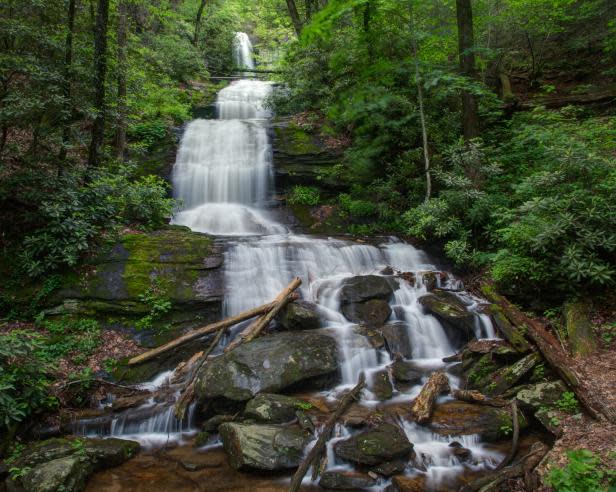 9. Venture on a hike and chase a waterfall.
Dahlonega has 22 trails within 32 miles of town — so lace up those hiking boots and get out there! If you want to try your hand at the Appalachian Trail, hike up to Blood Mountain, the highest point of the trail in the state, or go to the lowest point at Dick's Creek Gap. DeSoto Falls is an easy hike to a bridal veil that plunges into a turquoise pool — it's even prettier in fall when the vegetation surrounding the water turns to reds, oranges, and yellows.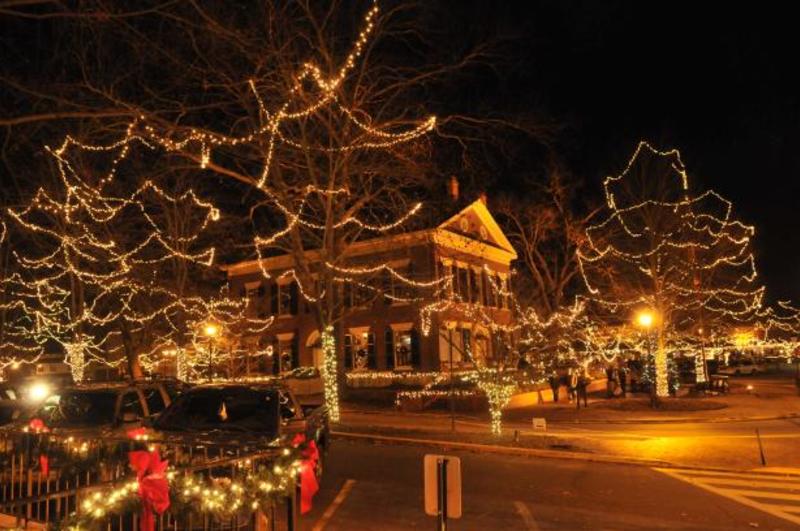 10. Plan a trip during the charming Old Fashioned Christmas festival.
Dahlonega was named one of the "10 Prettiest Christmas Towns in America" and was voted in the "Top 25 Hallmark Christmas Towns in America," so you know it's a striking month-long celebration. The festivities kick off with the Lighting of the Square on Friday, Nov. 25, 2022. The trees are draped with twinkling, white lights, and as snow begins to fall, you'll feel like you're in "A Taste of Christmas" or "Christmas in Homestead" (movies filmed in Dahlonega). On Dec. 10, 2022, the Christmas Parade struts through town, and the rest of the month revolves around visits from Santa, horse-drawn carriage rides, and more.
Discover even more things to do in Dahlonega.