Chestatee Wildlife Preserve & Zoo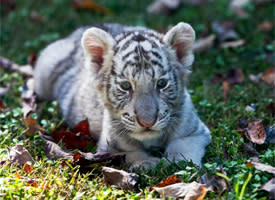 The Chestatee Wildlife Preserve features over 100 animals, with many different species and sits on over 20 acres of gently rolling farmland. The Preserve is a magical place to walk around or feed some of the animals. The pace of the Preserve is meant to be slow as guests meander among the exhibits. They can't help but see and hear new things. This is when the questions usually start and volunteers circulating throughout the property are quick to help with answers that hopefully lead to more questions.
Chestatee Wildlife Preserve is a non-profit corporation and fully licensed rescue, exotic animal and wildlife preserve. The Preserve is funded through guest admission fees, corporate, and personal donations.
(678) 859-6820
469 Old Dahlonega Highway, Dahlonega, Georgia 30533
www.chestateewildlifepreserve.org
The Chattahoochee National Forest makes up one-third of Lumpkin County, providing ample opportunities for hiking, mountain biking, horseback riding, off-roading, and ATV driving. Tubing, canoeing, and kayaking on the Chestatee or Etowah...
Read More