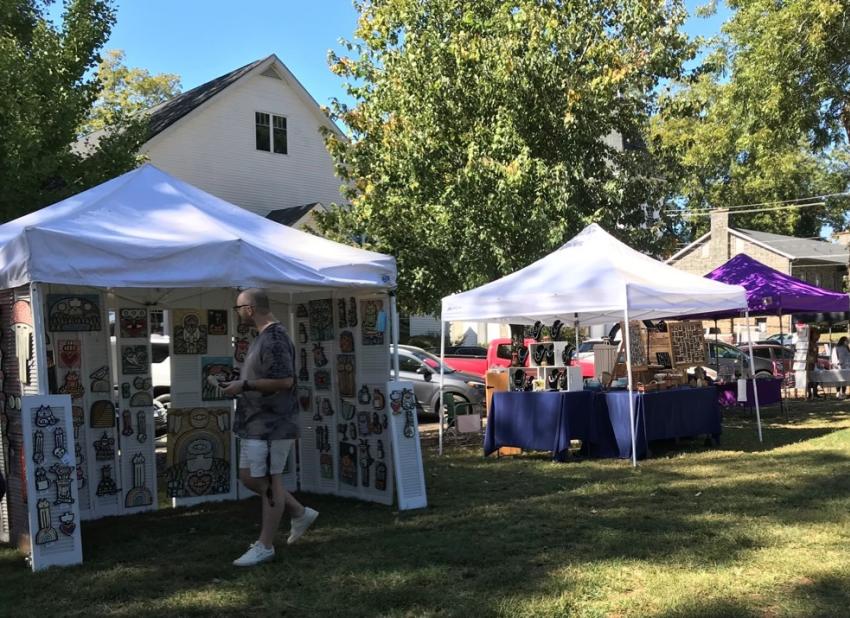 Spring Art in the Park
April 17, 10 am to 5 pm
While you will not be able to see Bear on the Square this Spring, you can see Bear on the Pavilion for Art in the Park, Saturday, April 17, from 10 am to 5 pm. Local chainsaw carver, Carl Pirone, will have his unique carved Bears on display and ready to sell. Hancock Park will be the venue for this outdoor showcase of arts and crafts, just one block from the downtown Dahlonega square.
Art in the Park will be presented by Chestatee Artists, a Dahlonega non-profit art organization. More than 25 artists and crafters, from a variety of mediums, will showcase their creative talents in this open-air event with booths spread out for social distancing. Face masks are encouraged and hand sanitizer will be available as well. Chestatee Artists' Facebook page is highlighting these talented artists and crafters so visitors can get a glimpse of their creative work.
There are many categories for visitors to view and buy, which include: jewelry of sterling silver, forged copper and mixed media, pottery, paintings in watercolors, acrylic, mixed media and art prints, repurposed metal lamps, funky art and folk art on wood, canvas and tin, modern quilts, wood bowls, boards and wooden animal puzzles. There will also be a variety of handwoven scarfs and other woven products, as well as handmade soaps, bath bombs and bath salts.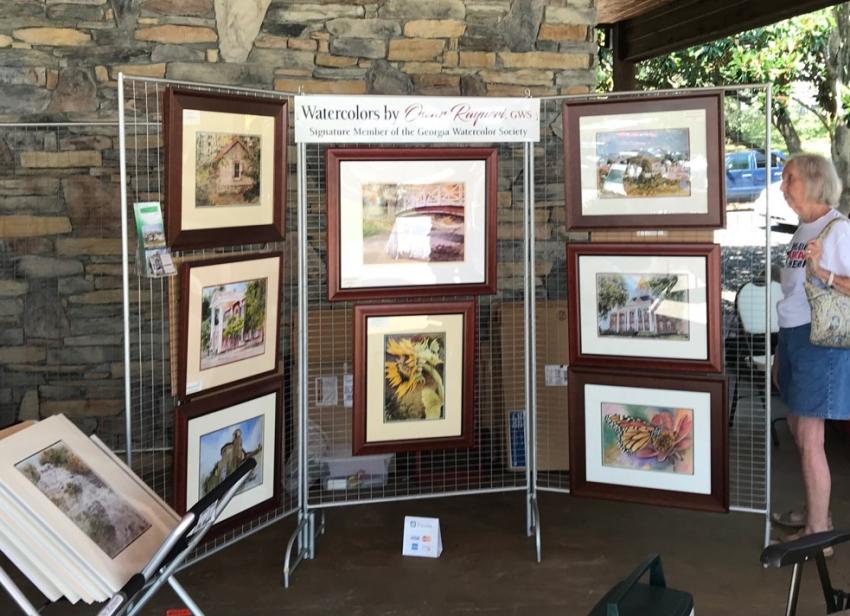 Artists from Dahlonega and surrounding adjacent counties who will participate in the Art in the Park are Corbin Eversole, Thomas Geckler, J J Graziano, Betty Johnson, Brenda and Brett Kanady, Sean Lawford, Jeffree Lerner, Linda Morrongiello, Bart Prato, Carl Pirone, Pattie Pirone, Letty Rayneri, Oscar Rayneri, Paul Roberts, Tom Slavicek, Brenda Steele, Amy Sullivan, Jim White, and Tracy Wimpy.  Artists and crafters from other Georgia counties who will bring their creative work to the Park are Mark Bayles, Brianna Frank, Deanne Freeman, Tammy Johnson, Cara Mucherino, Craig Pence, Keith Phagan, Rachel Spangler, Teresa Stringer, Debbie Bass, Harry Tallman, and Karen Weiner.