Need a little more inspiration for your trip? Below you will find plenty of ideas to create a memorable weekend together: Whether it be a date night, weekend getaway, honeymoon, baby moon, or anniversary. 
1. Sip your way through the mountains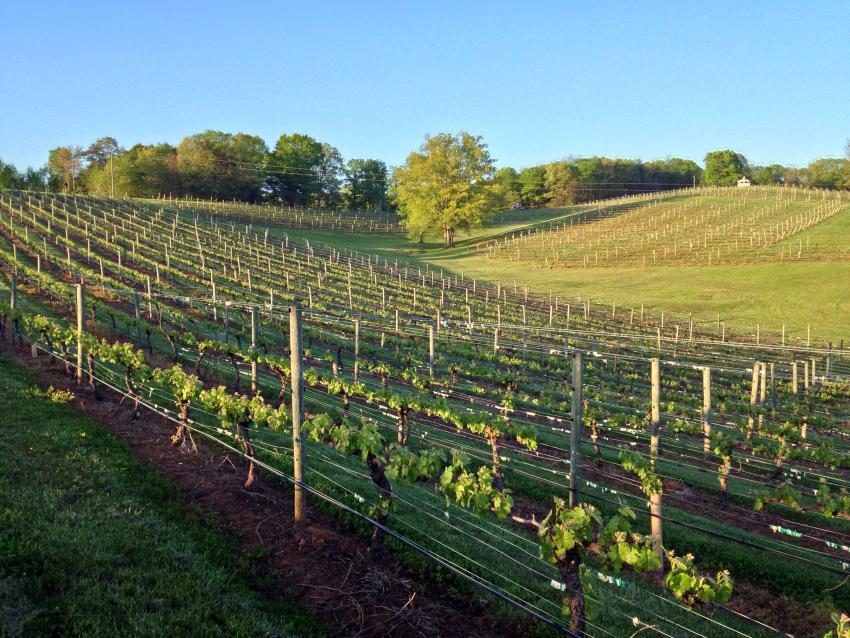 With the highest concentration of wineries, vineyards, and tasting rooms in the state, Dahlonega is known as the Heart of Georgia Wine Country and the Wine Tasting Room Capital of Georgia. Home to 12 wine tasting rooms and eight wineries, Dahlonega offers a variety of quality and award-winning local, regional, and international wines to sip and savor during your visit.
2. Indulge in Dahlonega's culinary delights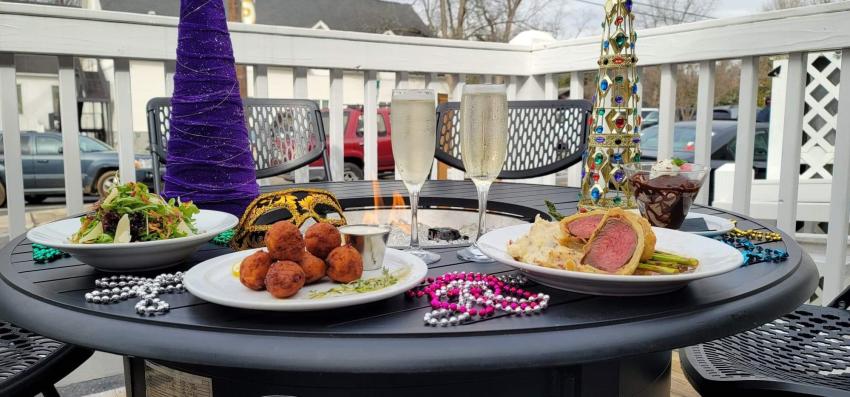 Photo: Bourbon Street Grille
Dahlonega's restaurants have been making their mark on the culinary scene locally and nationally, especially in 2015. Bourbon Street Grille's Gumbo Cheese Fries made Explore Georgia's 100 Plates Locals Love list, and boy do we agree! Rachel Ray's Everyday Magazine highlighted our very own Spirits Tavern, known for their mouth-watering burgers and sandwiches. The ever popular website Buzzfeed.com named Shenanigans the "Best Irish Bar in Georgia". And don't forget dessert – Dahlonega caters to everyone's sweet tooth with tasty cakes, cookies and pies at Picnic Café; delectable chocolates at three chocolate and fudge shops (Paul Thomas Chocolates – try the chocolate-dipped bacon! -- and The Fudge Factory – now featuring two locations); or ice cream at Connie's.
3. Experience the arts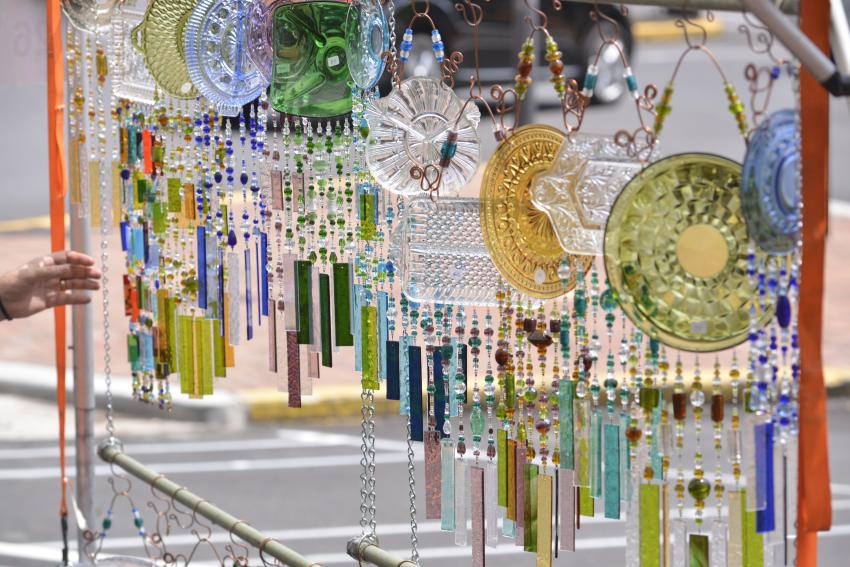 As a cultural hub of the North Georgia region, Dahlonega has a vast and vibrant arts scene. Pair your Valentine's dinner with a date to an art class held by Canvas & Cork, or a dance the night away at a live concert downtown (events listed here). Be sure to plan time during the day to visit the many incredible art galleries featuring photography, paintings, hand-crafted jewelry and pottery from local artists. Several downtown galleries are also combined with wine tasting rooms, so you can take your time admiring beautiful art while sipping Georgia fine wines.
4. Unwind at the spa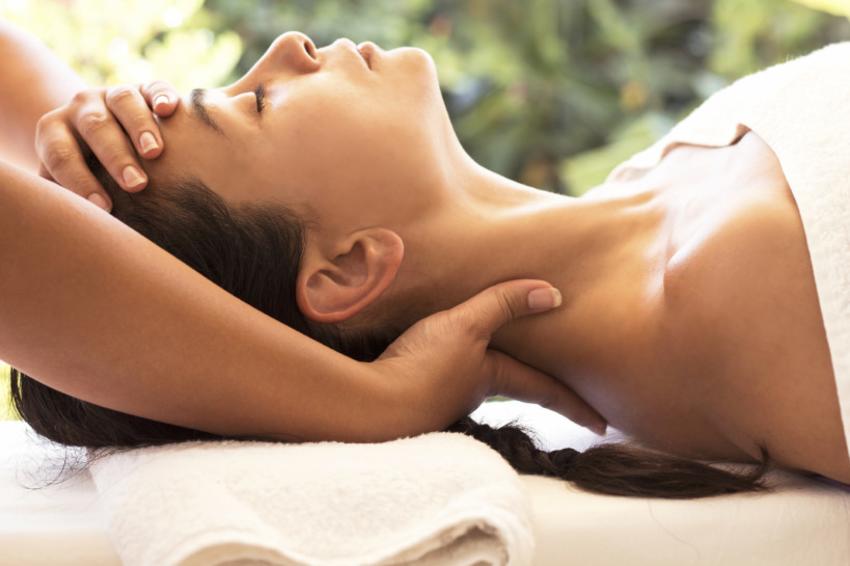 What better way to unwind together than a day of pampering at the spa? Many of Dahlonega's day spas offer a wide range of massages, facials, body wraps, manicures, and pedicures. Call ahead to book your couples massage or inquire about special Valentine's Day packages!
5. Stroll through downtown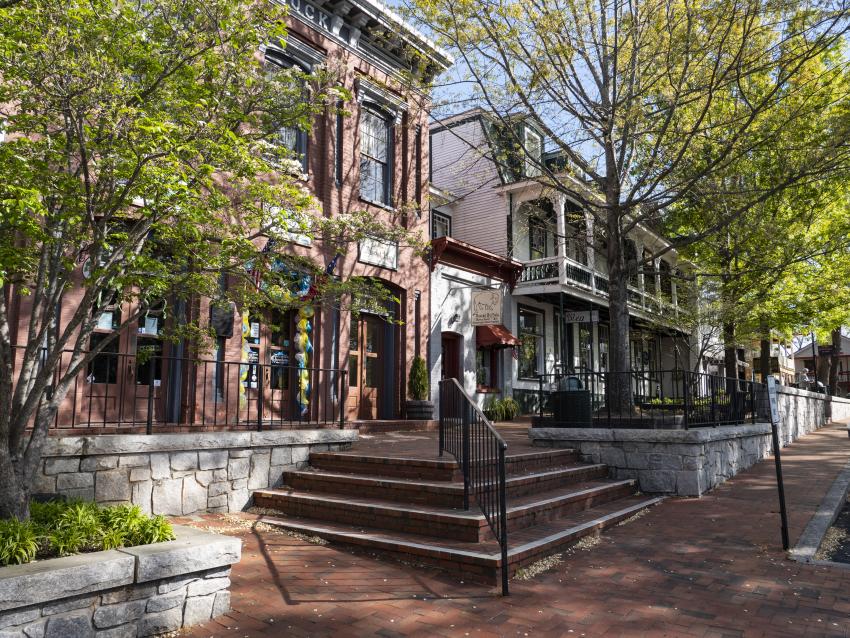 Take a stroll through our beautifully preserved, historic downtown and you will see exactly why Dahlonega was named one of Georgia's "Best Southern Small Town[s]" by USA Today last year. Full of charm and character, downtown Dahlonega offers rich history, fine dining, local wine and unique retail stores.
6. Make it a mini-vacation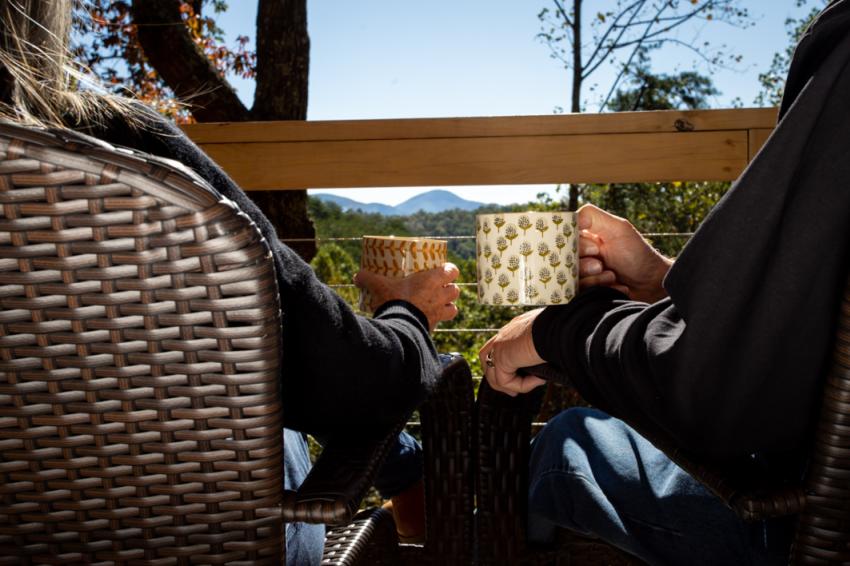 Photo: Pour Over Photography

With so many wonderful activities, it can be hard to fit everything in on one day! Extend your stay and plan for a mini-vacation at one of our cozy lodging accommodations. Whether you're a looking for a rustic cabin, a boutique hotel, or a homey B&B, we have plenty of options to make your Valentine's vacation perfect.