Four Days and Three Nights in Dahlonega, Georgia: A Winter Visitor Itinerary
Take a detour on your journey south and discover the site of the first major U.S. Gold Rush, a surprising wine country and small-town charm at every turn. It is all waiting for you in the natural splendor of the Heart of the Georgia Mountains.
THURSDAY AFTERNOON: THERE'S GOLD IN THEM THERE HILLS
Those mile markers on Interstate 75 can get a little monotonous as you count them on your way south towards Atlanta. Give yourself a much-needed break and venture into the Georgia Mountains and the city of Dahlonega. We're ready to welcome you with an extended weekend, perhaps longer.
Go from being on the road to learning what is underground with a visit to our Gold Rush Attractions. Stop by the Dahlonega-Lumpkin County Visitors Center to claim your Gold Fever Pass for discounted tickets. We're located at 13 South Park Street in the Historic Downtown.
Flip a (gold) coin to decide where to start. It could be the Dahlonega Gold Museum which features an informative video to explain how an 1828 accidental trip over a gold-laden rock while deer hunting led to a quick influx of 15,000 miners eager to find their own treasure. The museum is housed in the 1836 county courthouse.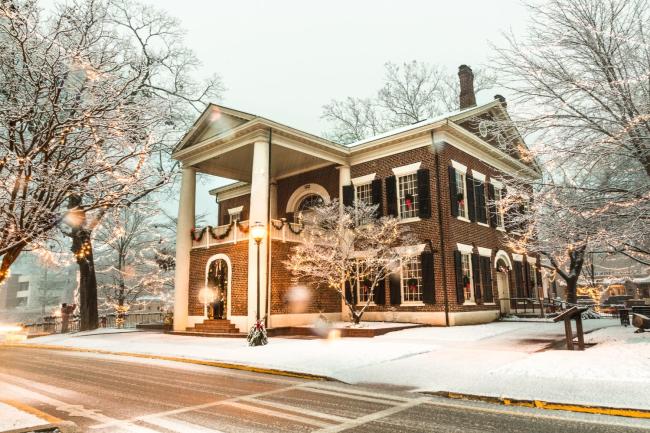 With your history lesson learned, it's time to get to work mining for your own treasure. At the Crisson Gold Mine, you can strike it rich (hopefully) at the spot open to the public since 1969.
Head underground at the Consolidated Gold Mine to marvel at what was in its day the largest mine east of the Mississippi River. A 45-minute hard-hat tour will show you up-close one of the most productive mines during its 11-year history.
THURSDAY EVENING: REST UP AND CHOW DOWN
Check in to your Dahlonega accommodation and get settled in. We welcome you with cabins and vacation rentals, hotels and motels, campgrounds, and RV parks, along with quaint B&Bs. Traveling with your pet? Look for those options.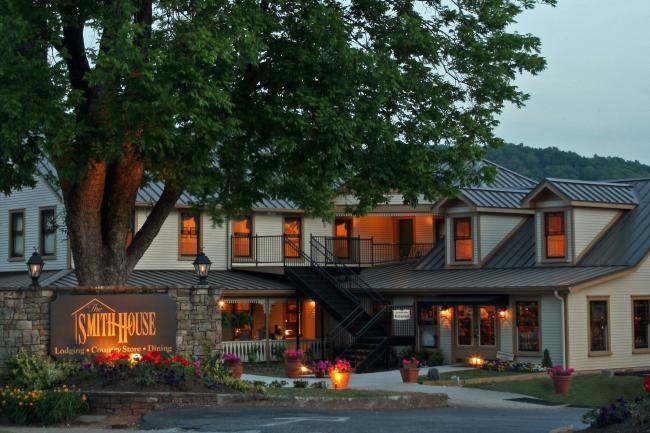 Before you drift off to sleep with dreams of gold nuggets in your head, venture out for some savory BBQ – another local treasure. Four hometown options dish up the saucy goodness. Take your pick from Hickory Prime BBQ, North Georgia BBQ, Little Indian Girl, and JR's Roadkill BBQ & Ribs.
FRIDAY MORNING & AFTERNOON: HIT THE WINE TRAIL
It's okay to hit the snooze button a couple of times, but don't sleep through breakfast. You've got a day full of exploration ahead so start with a yummy breakfast at Picnic Café and Dessertery. Go savory with a breakfast sandwich or sausage gravy biscuit. Or go sweet with a fresh-from-the-oven cinnamon roll or scone.
Dahlonega is the proud home of the highest concentration of wineries and vineyards in Georgia. You might be surprised to learn that the grape-growing conditions here are ideal for a wide variety of winegrapes. Plan your visits to our wineries and tasting rooms with the helpful information on our website. Please check with each location to confirm their hours and tasting options.  
Suppose wine isn't on your list of must-dos, no worries. You can choose instead to spend the day discovering the array of charming shops in the area. Browse and buy your way from chocolate to tea & spices, from a British flair to glassblowing, from home décor to clothing boutiques.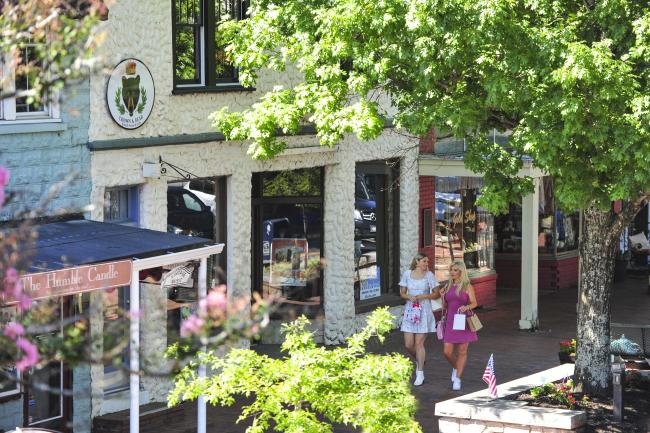 FRIDAY EVENING: DINNER FOR TWO
Indulge in a special dinner at Dahlonega Resort and Vineyard. Check their website or social media to see if a wine maker's dinner is available during your stay. If a more rustic setting is calling to you, answer with dinner at Hideaway Restaurant at Forrest Hills Resort. Look for their creative combo of fries and pimento cheese.  
SATURDAY MORNING & AFTERNOON: LET'S EAT, Y'ALL, THEN WATERFALL
Wake up to brunch in the Big Easy without the long drive. Bourbon Street Grille makes weekend brunch a culinary art form with a menu full of tempting dishes. Venture to the Crab Cakes Benedict or the Shrimp and Grits. Indulge with an order of beignets! Don't fret the calories because a day of outdoor adventures will put them to good use.
North Georgia is home to more than 120 waterfalls, with many of the best in and near Dahlonega. In nearby Dawsonville, a must-see is Amicalola Falls, with its series of cascades falling from 600 feet. With parking available at the top and bottom, access is easy.
To mix natural beauty with a bit of legend, stop by DeSoto Falls in the Chattahoochee National Forest. The falls are actually two falls on Frogtown Creek. The story goes that Spanish armor belonging to famous explorer Hernando De Soto was found here as he was searching for gold.
SATURDAY EVENING: CELEBRATING LOCAL MENUS
The Georgia mountains produce much more than gold and wine and our local chefs are proud to showcase the best of the land on their menus. Make tonight a farm-to-table dining experience. See how Yahoola Creek Grill elevates fried green tomatoes with goat cheese and balsamic BBQ sauce. At Shenanigans Irish Pub the offerings highlight the wealth of local produce in traditional dishes like their hearty Dublin Stew.  Over at Montaluce Winery & Restaurant the simple cheese board is a showcase of locally sourced cheese and house-made jams.
SUNDAY MORNING: MAKE TIME FOR A LITTLE MORE
If you are leaving us today, be sure to fuel up with a cup of coffee at one of our local shops or stop by one of our breakfast & brunch spots for a full meal. Try one you didn't get to during your stay or revisit one you loved.
Have a little extra time before you hit the road? Visit our Things to Do section and choose from outdoor adventures like birding and hiking to scenic drives. Or better still start planning your next visit with our free visitors guide. You are always welcome here in Dahlonega, Georgia.
Stay in touch with our newsletter and on our social media channels, Facebook and Instagram.